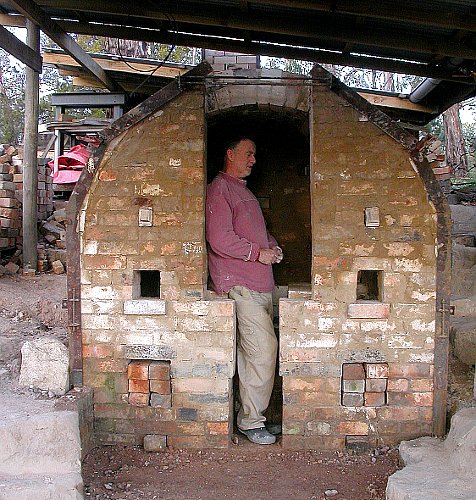 Ben and Gerry October 2009

Ben became disenchanted with the modified version of Fatso and said of the addition of the second chamber:
"Stupidest thing I ever did."
He designed a new kiln, with ease of packing a high priority, and called it Gerry (short for Geriatric). Fatso was demolished and in 2009 Gerry rose in its place. The old chimney was reused.

Ben is standing in a cavity which is not part of the kiln chamber during firing.