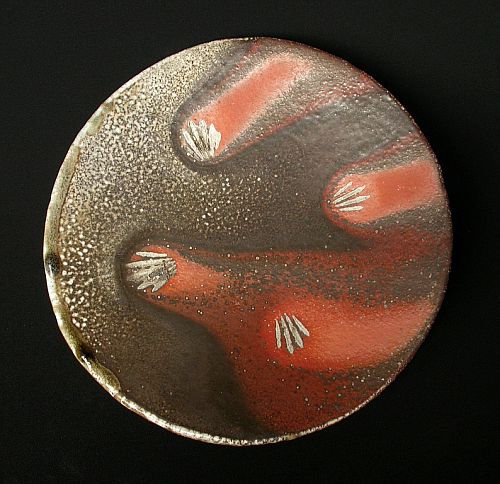 Carol Rosser Diameter 34 cm
Fired upside down, supported by sea shells. Blackwood (Acacia melanoxylon) and Forest Red Gum (Eucalyptus tereticornis) ash deposits over a dry nepheline syenite glaze.
The series of images on this page are of pots we have produced using the controlled reduced cooling procedure. We are not totally certain that the cooling procedure is essential to their production, but are reluctant to do a firing without controlled cooling just in case it is necessary.