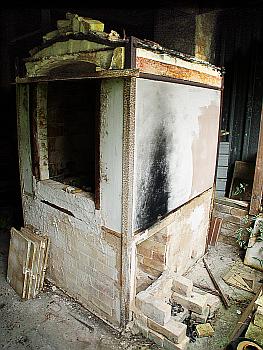 The larger of the two fast-fire kilns at Kevin's place at Beerburrum in Queensland (see map) . This kiln has about 15 cubic feet packing space.
Click on any image below to reach relevant pages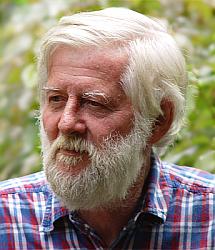 Kevin Grealy
Kevin Grealy is an advocate of the Fast-fire kiln, usually described as the Olsen Fast-fire after its original proponent Fred Olsen of California. As the name implies these kilns can be fired very quickly, but the speed at which they fire depends on the materials used for construction, as Kevin reveals in his article. Short firings obviously do not produce much ash effect on the pots, so conventional glazes are used, or salt or soda is introduced.
"It's not everyone's cup of tea…more like an 18ft skiff than a pleasure cruiser, but it's bloody exciting to fire"........Kevin Grealy