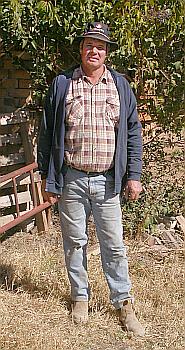 Andy Schnitzerling
Andy is the fifth generation of woodfiring brickmakers at the brickworks in Warwick, QLD. He has two sons and a sixth generation is also at work in the brickworks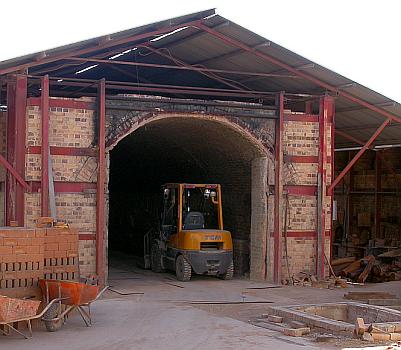 One of the two down-draught woodfired kilns at the Warwick brickworks. Clay suitable for brickmaking occurs where the brickworks is located and the first bricks were made there in 1885. Clay from a few kilometres away is used today.
Martin Schnitzerling, a potter by trade, came out from Germany in 1853, and began making bricks at the end of Lyons Street, Warwick. He subsequently erected kilns at other clay deposits in the town.
At right: the third generation of Schnitzerlings in Australia in 1899. From the left: Conrad Schnitzerling, his cousin George, and Conrad´s brother Anders.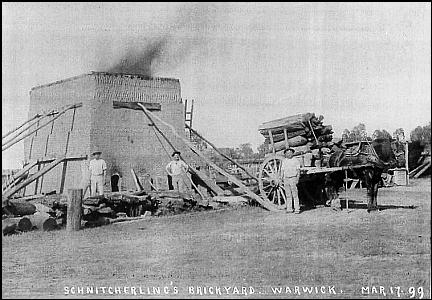 Click on any image below to reach related pages